Where are the top Mexican Restaurants in St Augustine?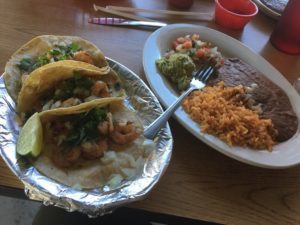 The EnjoyFirstCoast.com staff wanted to find out what the people who dine in the St Augustine area have to say about the Mexican restaurants and using reviews from top review sites like Google Local, Yelp, and TripAdvisor we came up with this list of the top five.
We carefully looked at the reviews from past customers to reach these results. A history of reviews allows us to look for consistency in food quality and service to give you our top Mexican restaurant picks.
We also looked at the recency of reviews to ensure that over time the review ratings have gone down. Often times a restaurant will change chefs or owners and the ratings will go down or up. We want you to choose the best Mexican Restaurants in St Augustine based on recent reviews, not 2 year old ones.
Based on Top Review Sites here are the 5 Best Mexican Restaurants in the St Augustine Florida Area.
Click Here to find the 5 Best Mexican Restaurants in St. Augusitne Florida